Alarming pediatric hospital admissions linked to COVID-19 in England
In a recent study published in The BMJ, researchers describe hospital admissions associated with severe acute respiratory syndrome coronavirus 2 (SARS-CoV-2) infection in pediatric patients.
Study: Hospital admissions linked to SARS-CoV-2 infection in children and adolescents: cohort study of 3.2 million first ascertained infections in England. Image Credit: Ermolaev Alexander / Shutterstock.com
How does COVID-19 affect children?
Pediatric hospitalization with SARS-CoV-2 has been rare; however, infection rates have been high, and patients with underlying comorbidities are more susceptible to severe coronavirus disease 2019 (COVID-19) outcomes. Simultaneously, SARS-CoV-2 vaccination rates have remained low in the pediatric population.
Between September 2021 and April 2022, the Office for National Statistics (ONS) reported the highest rates of COVID-19 among children and adolescents, with an increase in pediatric hospitalizations reported during the second COVID-19 wave as compared to the first wave. Nervertheless, the health implications of COVID-19-related hospitalizations remain unclear.
About the study
In the present nationwide retrospective cohort study, researchers comprehensively analyzed all COVID-19-related hospitalizations among 12 million pediatric residents of England.
The study included three million initially determined COVID-19 cases among 12 million individuals below 18 years of age who resided in England using data obtained from electronic healthcare records between July 2020 and February 2022. The study outcomes were initial COVID-19-related hospitalizations, with SARS-CoV-2 as a contributory factor, incidental to COVID-19, and hospital-acquired or nosocomial COVID-19.
The National Health Service (NHS) England research settings accessed through the British Heart Foundation (BHF) COVID-IMPACT/ CVD-COVID-UK consortium were used to form a linked group that comprised various datasets. These included Nationwide laboratory-based SARS-CoV-2 testing information from the United Kingdom Health Security Agency (UKHSA) second generation surveillance system (SGSS), primary care information provided by the General Practice Extraction Service (GPES) information for COVID-19 research and planning, and the Hospital Episode Statistics (HES), including hospital unit, critical care unit, and outpatient care.
The findings were stratified by dominant periods of the SARS-CoV-2 ancestral Wuhan-Hu-1 strain between July 1, 2020, and December 5, 2020, as well as other viral variants of concern (VOCs). These included the Alpha-dominant period between January 3, 2021, and May 1, 2021, Delta-dominant period between May 30, 2021, and December 11, 2021, and Omicron-dominant period between December 26 and February 17, 2022 for initially determined COVID-19 case and March 31, 2022 for hospitalizations for those occurring before February 17, 2022.
The first determined SARS-CoV-2 infection was identified based on the first SARS-CoV-2-positive test reports in the SGSS or an initial COVID-19-related hospitalization. A six-week follow-up period was included for SARS-CoV-2-positive cases to capture COVID-19-related hospitalizations through March 31, 2022 and calculate COVID-19-associated hospitalization rates. Reinfections and the second SARS-CoV-2-associated hospitalizations were excluded from the analysis.
Study findings
A total of 3,226,535 pediatric patients had initial SARS-CoV-2 infections during the study period, 0.9% of whom required hospitalization. The median duration of hospitalization was two days, with 6% of COVID-19-related hospitalizations requiring admission to critical care units and 4.3% hospitalized due to multisystem inflammatory syndrome in children (MIS-C) who did not receive critical care. In total, 70 deaths were reported, in which SARS-CoV-2 infection or MIS-C were listed as causes, with 79% of cases reported in individuals with COVID-19-related hospitalization.
SARS-CoV-2 was either the reason or a contributing factor among 72% of hospitalized individuals, 1.3% of whom acquired COVID-19 in inpatient settings, whereas 27% were hospitalized with incidental COVID-19. Male participants, younger children under five years of age, those from minority ethnicities, and those living in high-deprivation areas were more likely to be hospitalized.
The COVID-19 vaccination program in England identified certain conditions at a greater risk of SARS-CoV-2-associated hospitalization. About 38% of hospitalized individuals had documentation of these medical conditions and 16% of hospitalized individuals had developmental or medical health conditions not mentioned in the program's listing.
The percentage of pediatric patients with severe infection decreased during SARS-CoV-2 Omicron VOC dominance to 0.9% from 2% during Wuhan-Hu-1 and Alpha dominance and 0.7% during Delta dominance. Importantly, a reduced rate of MIS-C diagnoses contributed to this decline.
In contrast, the number of pediatric hospitalizations during Wuhan-Hu-1 and Alpha dominance at 2,445 and 3,300, respectively, was much lower than during Delta and Omicron dominance at 11,185 and 9,240, respectively.
The most severe COVID-19 cases were reported among individuals hospitalized with MIS-C, with 30% of those admitted to the intensive care unit (ICU) or high-dependency unit (HDU) with a median length of stay of six days. Additionally, 28% of ICU or HCU-admitted patients had nosocomial infections and a median length of stay of 93 days.
Among hospitalized individuals, 75% were not vaccinated, with an even higher proportion of 80% among individuals requiring HDU or ICU care.
Conclusions
Most COVID-19-related hospitalizations among pediatric residents of England were either primarily due to COVID-19 or SARS-CoV-2 infection contributed to the medical condition requiring hospitalization.
Journal reference:
Wilde, H., Tomlinson, C., Mateen, B. A., et al. (2023). Hospital admissions linked to SARS-CoV-2 infection in children and adolescents: cohort study of 3.2 million first ascertained infections in England. The BMJ. doi:10.1136/ bmj-2022-073639
Posted in: Child Health News | Medical Science News | Medical Research News | Disease/Infection News | Healthcare News
Tags: Adolescents, Children, Coronavirus, Coronavirus Disease COVID-19, Critical Care, Healthcare, Heart, Hospital, Intensive Care, Laboratory, Omicron, Primary Care, Research, Respiratory, SARS, SARS-CoV-2, Severe Acute Respiratory, Severe Acute Respiratory Syndrome, Syndrome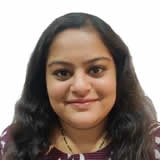 Written by
Pooja Toshniwal Paharia
Dr. based clinical-radiological diagnosis and management of oral lesions and conditions and associated maxillofacial disorders.