Physical activity during pregnancy is beneficial for both maternal and fetal health. Healthy pregnant women are advised to participate in at least 150 minutes of moderately intense physical activity, such as brisk walking, every week.
Study: A Qualitative Exploration of Exercise Q22 Q1 During Pregnancy. Image Credit: Kamil Macniak / Shutterstock.com
The importance of physical activity during pregnancy
Regular physical activity reduces the risk of excessive weight gain, gestational diabetes mellitus, preeclampsia, macrosomia, gestational hypertension, preterm birth, and both pre-and post-partum depression in pregnant women. Furthermore, regular physical exercise reduces maternal fatigue, improves sleep quality, and augments neuromotor skills in neonates.
Despite the known benefits of physical activity during pregnancy, only 9% to 15% of pregnant women meet the physical activity recommendations of the American College of Obstetricians and Gynecologists (ACOG) during pregnancy. Thus, it is imperative for clinicians to understand why women fail to participate in regular exercise consistently.
Researchers have previously explored women's perceptions and experiences of physical activity during pregnancy. Some barriers that were found to prevent pregnant women from participating in regular physical activities included lack of time, concerns/fear for safety during exercise, physical health symptoms, lack of access to facilities/resources and childcare, and lack of social support.
To overcome these barriers and improve adherence to physical activity during pregnancy, some interventions have been identified, such as in-person counseling, pregnancy-specific exercise groups with social support, and health professional support throughout the pregnancy period. Importantly, accurate information and counseling on prenatal physical activity must be easily accessible.
About the study
A recent Nursing for Women's Health study explores women's experience of engaging in physical activity during pregnancy. This study is a part of the larger Starting Pregnancy With Robustness for Optimal Upward Trajectories (SPROUT) pilot project, which is divided into two parts. The current study is associated with the second part, which takes a qualitative approach.
A thematic approach was used to analyze data obtained from participants' experiences, which could be applied in clinical practices. As compared to content analysis, thematic analysis provides more flexibility, in which a participant's experience can be described in codes/themes.
Participants who were between 11 and 13 weeks of gestation were included in the SPROUT Project. They were randomly assigned to any of the three exercise groups, which included a supervised exercise intervention group, home exercise group, and control group.
The first group involved three individualized exercise sessions each week on campus with supervision. The participants of home exercise groups were provided with exercise handouts and online videos for resistance training activities and an exercise/sleep log. The third group is the control group, which allowed their participants to follow their usual activity levels.
The weight, height, and a submaximal test of aerobic fitness known as the Balke walking treadmill test of all participants were conducted at baseline, as well as three and six months postpartum. The participants of all three groups were provided with an activity watch to monitor their physical and sleep activity. These activity watches also enabled measurement of their heart rate at rest and in response to activity.
Study findings
The current study documented women's perspectives on participating in a pregnancy exercise program. The researchers also report the aspects of concurrent exercise interventions that supported participating in physical activity. Taken together, these findings are extremely important for developing guidelines for physical activity during pregnancy
Physical activity does not require expensive equipment or a gym membership. In fact, exercise can be performed in different traditional forms, such as yard work, house cleaning, and strength training exercises using one's body weight. The current study provided women with inexpensive resistance bands for strength training exercises.
Individuals' attitude towards exercise during pregnancy is an important factor linked to motivation and adherence to physical activity programs. Human connection was found to be a key factor for support, accountability, and education.
Regardless of the groups, participants were motivated by receiving counseling on ACOG guidelines. They were also motivated if specific exercises were advised to them through in-person meetings or someone checking in with them through phone, email, or text.
Women in the supervised exercise group discussed the importance of having a healthcare expert guide them through their one-on-one sessions, which motivated them to adhere to the program.
Interestingly, the activity monitor also served as a source of motivation and accountability for all three groups. To this end, the study participants stated that obtaining daily feedback about their physical activity level through an activity monitor helped them meet their goals.
Conclusions
The supervised exercise program was most desirable if flexible scheduling and individualization in program content were available. Human interaction, even weekly interaction, enhanced motivation, accountability, and confidence among participants. participants.
The lack of proper exercise guidance from obstetrics was found to be the most common barrier for pregnant women to enroll in exercise programs. This issue needs to be addressed in the future.
Journal reference:
Holliday, K., Sames, C., Hoose, D., et al. (2023) A Qualitative Exploration of Exercise Q22 Q1 During Pregnancy. Nursing for Women's Health. doi:10.1016/j.nwh.2023.01.010
Posted in: Medical Science News | Medical Research News | Medical Condition News | Women's Health News | Healthcare News
Tags: Depression, Diabetes, Diabetes Mellitus, Education, Exercise, Fatigue, Gestational Diabetes, Healthcare, Heart, Heart Rate, Nursing, Obstetrics, Physical Activity, Pregnancy, Prenatal, Sleep, Walking, Women's Health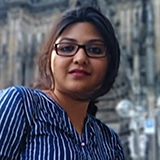 Written by
Dr. Priyom Bose
Priyom holds a Ph.D. in Plant Biology and Biotechnology from the University of Madras, India. She is an active researcher and an experienced science writer. Priyom has also co-authored several original research articles that have been published in reputed peer-reviewed journals. She is also an avid reader and an amateur photographer.
Source: Read Full Article