MRNA VS. CONVENTIONAL VACCINES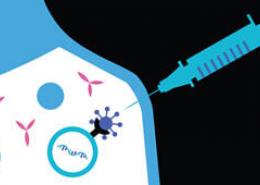 Meet our new Chief Patient Officer, Dr. Dara Richardson-Heron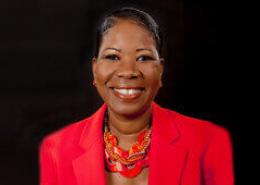 Working Together to Empower Women
Reducing Health Disparities in Latino Communities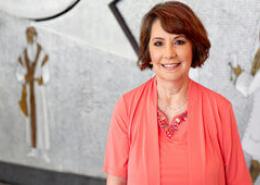 Pfizer Women's Resource Group
Universal vs. Single Payer Healthcare
When people understand basic concepts about their health, they're better able to make more informed decisions.This common-sense idea is a fundamental tenet of personal health literacy, defined by health.gov as "the degree to which individuals have the ability to find, understand, and use information and services to inform health-related decisions and actions for themselves and others."1 And while it sounds like a simple notion, in practice it's actually an enormous challenge. According to the Centers for Disease Control and Prevention (CDC), nine out of 10 adults struggle to understand and use health information when it's "unfamiliar, complex or jargon-filled."2
Pfizer is working to change that. The importance of promoting health literacy is the subject of a new position paper that details the way Pfizer is dedicated to talking about (and writing about) health issues in a simple, straightforward manner, using a shared vocabulary among patients, care givers, providers, pharmaceutical companies, community organizations, and others for improved communication and understanding.3
Annlouise Assaf, PhD, a senior director with Pfizer and a patient health activation expert, says people who are health literate benefit in several ways. They are more likely to ask their health care provider questions; they know how to find trustworthy sources to research health information; they understand instructions on prescription drug bottles; they learn how to navigate the health care system; they play an active role in their health decisions and treatment plans.
"A health literate world is a world where all people have equal access to optimized high quality health information, and they are empowered to use that information to make the shared decision about their healthcare, use their medications more safely and appropriately, and ultimately, at the end, have better patient outcomes," Dr. Assaf says.
While health literacy has always been important, it's at a crucial juncture. Dr. Assaf says a better understanding of health concepts can help improve vaccine confidence and acceptance; at the same time, health literacy intrinsically connects to issues of equity and social justice. "We may not be able to improve some of the social determinants of health, like housing or some types of education. But if we're able to educate around different diseases and around the treatments that are available, this helps give people a common language and equal footing so that no one is at a disadvantage," she says.
To help increase health literacy, Pfizer is working in a number of different areas to make health information easier to understand. Here's a look at some of those efforts:
Pursuing plain language: Through a partnership with Northwestern University, experts in health are examining materials developed by Pfizer for regulators, patients, clinical trials and other purposes to determine whether the language used is understandable and presented in a visually appropriate way. These experts are making changes according to how patients respond. In addition, Pfizer is in the process of designing an automated tool that will examine health-related text for readability and comprehension. By launching consumer-centric websites, such as Pfizer's new Find a Trial page, the company is publishing easy-to-understand resources that connect patients to new and ongoing research.4
Creating consistency: Sometimes different groups within Pfizer use different definitions for the same terms. To improve consistency across all groups, Pfizer is now developing a glossary of terms, so that all parties rely on the same definitions.
Partnering with other organizations: Pfizer has worked with a number of organizations—including a major national sports association—to evaluate the language around health topics, such as COVID-19, and to suggest phrasing that is easy to understand. In addition, Pfizer has sponsored organizations, such as the National Academies of Science Engineering and Medicine (NASEM) Roundtable on Health Literacy and Pharma Collaborative, to support the development of workshops around topics like communicating around topics like communicating with vulnerable populations and developing health literacy skills to improve equity.
The world of health care is complex, and can be intimidating. Through simple changes in wording and outreach, Pfizer is working toward making health care more approachable, so that patients feel comfortable and confident in health decisions about vaccines and treatments that could impact their lives.
"We aim to help people not only to better understand their health information, but to use it to take action," says Dr. Assaf. "In a health literate world, you have empowered patients."
Source: Read Full Article