A five-minute, easy-to-administer screen in toddlers accurately predicts subsequent anxiety, providing an opportunity for early intervention to head off this potentially debilitating disorder.
Investigators found the Fear and Shyness scales of the Early Childhood Behavior Questionnaire (ECBQ) accurately identified 2-year-olds who would go on to demonstrate elevated anxiety symptoms a year later.
The findings were presented here at the virtual Anxiety and Depression Association of America (ADAA) Conference 2021.
Anxiety disorders are common and can be debilitating. Risk factors for the disorder include behavioral inhibition, restraint, quietness, and reluctance to approach new people and situations as well as high levels of fearfulness.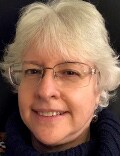 Dr Dina Hirshfeld-Becker
Family history is also a risk factor. If a parent, sibling, or extended family member had an anxiety disorder, that familial diagnosis puts the child at risk, study investigator Dina Hirshfeld-Becker, PhD, co-director of the Child Cognitive Behavioral Therapy Program, Massachusetts General Hospital, Boston, told Medscape Medical News.
However, she noted, early large-scale screening is not typically conducted at regular pediatric visits or in the community, "There is a real need for an easy way to screen for anxiety in kids," she added.
Readily Available Tool
For the prospective study, the researchers examined whether the ECBQ, a 28-item parent-administered questionnaire, could identify toddlers who would present with clinically elevated anxiety 1 year later.
The study included 490 children ages 21 to 35 months, and data were available for 161 children at 1-year follow-up. There were no differences in baseline scores of children whose parents did, and did not, return the questionnaire.
About one sixth (16%) of the children had elevated fear, 26.7% had elevated shyness, and 8.8% were elevated on both. Girls scored higher on both scales than boys.
Results showed that if a child scored high on both fear and shyness scales when they were 2 years old, they would also show an elevation on at least one anxiety scale a year later.
If children were elevated on both fear and shyness scales at age 2, the rate of clinical elevation on at least one anxiety scale at age 3 was 64.7%. If they were elevated on only one of them, the rate was 35%.
Specifically, the baseline fear scale predicted:
High total anxiety (odds ratio [OR], 2.16; 95% CI, 1.02 – 4.59; P = .44)

High generalized anxiety (OR, 2.41; 95% CI, 1.36 – 4.26, P = .002)

High separation anxiety (OR, 2.40; 95% CI, 1.38 – 4.17, P = .002)

Elevation on any scale (OR, 2.55; 95% CI, 1.52 – 4.25, P < .0001)
The baseline shyness scale significantly predicted high social anxiety (OR, 2.49; 95% CI, 1.14 – 5.42; P = .04).
"These scales are readily available to psychologists and we are hoping that we can persuade pediatricians to include them in their screening," Hirshfeld-Becker said.
Early Intervention Opportunity
Commenting on the findings for Medscape Medical News, president-elect of the ADAA Charles B. Nemeroff, MD, PhD, professor at the University of Texas at Austin's Dell Medical School, said that one of the most important and burgeoning areas of research is predicting at-risk populations for psychiatric disorders,
"The results of this study were clear in that the fear and shyness scale predicted a subgroup of children with severe anxiety 1 year later," said Nemeroff, who was not involved in the research.
"This tool can be utilized to identify children at risk for anxiety disorders in childhood, adolescence, and adulthood and will allow early intervention to hopefully prevent the development of full-blown syndromal mood and anxiety disorders later in life," he added.
Also commenting, Brandon E. Gibb, PhD, professor and director of the Mood Disorders Clinic at Binghamton University (SUNY), New York, called the study "important" because it shows how a quick questionnaire can help to predict anxiety risk in a very young population.
"This type of study is essential because the earlier we can identify risk, the earlier we can intervene, thereby reducing risk for anxiety, which can have a significant negative impact on children's emotional and social development," Gibb told Medscape Medical News.
Hirshfeld-Becker, Nemeroff, and Gibb have disclosed no relevant financial relationships.
Anxiety and Depression Association of America (ADAA) Conference 2021: Abstract S1-064. Presented March 18, 2021.
For more Medscape Psychiatry news, join us on Facebook and Twitter
Source: Read Full Article