Following a 2022 The Guardian article discussing cognitive changes that can arise after surgery, 84 comments were submitted and published online. More recently, researchers performed qualitative thematic analysis on these comments in order to identify common themes in the public perspective of how cognition can change following surgery.
Study: 'It was a great brain, and I miss it': lay perspectives on postoperative cognitive dysfunction. Image Credit: AndriyShevchuk / Shutterstock.com
Cognitive changes after surgery
One of the most concerning outcomes following surgery and anesthesia among older adults is a condition known as postoperative cognitive dysfunction (POCD). Often, patients and their family members report feeling very fearful that the patient will suffer permanent cognitive deficits after anesthesia. Unfortunately, this pre-emptive fear may contribute to the complex array of symptoms associated with POCD and further complicate the ability to fully understand the subjective experience of this postoperative complication.
About the study
The current study published in the British Journal of Anesthesia involved the collection of data from the comments section of the published article titled 'The hidden long-term risks of surgery.' The comments were given an alphanumeric code to maintain chronological order and structure, while the username, submission date, and time were kept anonymous.
Four different researchers reviewed the comments for the purposes of the current study. These included a pre-clinical medical student, an academic geriatrician and palliative medicine physician, a medial sociologist, and a practicing academic anesthesiologist. All reviewers were asked to reflect on their own pre-existing biases around POCD during the review process.
The lack of data on the lay perspective on POCD led the current analysis to be primarily 'exploratory' in nature. Moreover, the comments were analyzed by two researchers using inductive thematic analysis, following which preliminary themes were identified, reviewed, and ultimately segregated for further coding.
A post hoc robustness analysis of comments submitted under eight other articles was also performed.
Study findings
A total of 84 user comments were submitted under 67 unique usernames. After careful analysis, the researchers identified five primary themes of these comments, which included functional impact, emotional/psychiatric impact, perception of causes, inadequate response by medical providers, and the importance of sharing information.
Some of the different functional impacts associated with POCD included reduced daily cognitive load and lost abilities after recovering from the surgery. Importantly, a wide range of cognitive dysfunctions was reported, from subtle deficits to severe and extreme impacts on the ability to perform daily tasks.
A number of highly distressing emotional experiences were associated with POCD. These experiences were described as 'struggle,' 'woeful,' and 'diminished,' as well as 'strange sort of depression' and 'spells of great anger.'
The commentators offered various explanations for what they believed to be the cause of their POCD. These included the anesthetics used during the surgery and the psychological impact associated with the trauma of surgery or other undesirable aspects of the patient's hospitalization.
Many commentators also discussed shared grievances regarding how their healthcare providers approached their POCD symptoms. For example, some indicated that their healthcare providers were dismissive of their symptoms or unaware of the possible risks associated with anesthesia use. One commentator also described a sense of abandonment by medical providers.
Despite the comments' overwhelming frustration and challenges, several users emphasized their gratitude for articles discussing POCD to better inform the public about the potential risks of surgery and anesthesia. To this end, they felt that this type of article validated their experiences and shed light on an important clinical issue that is rarely discussed.
Conclusions
The current study reported on the results of a qualitative thematic analysis of comments submitted in response to an online published article on POCD. These findings can help clinicians better understand the public perception of POCD symptom complexes and the challenges that persist in diagnosing and managing this condition. Further studies on public messaging of POCD symptoms and supporting healthcare providers in recognizing symptom complexes can be potential areas of improvement.
Journal reference:
Li, L., Dohan, D., Smith, A. K., & Whitlock, E. L. et al. (2023). 'It was a great brain, and I miss it': lay perspectives on postoperative cognitive dysfunction. British Journal of Anaesthesia. doi:10.1016/j.bja.2023.02.003.
Posted in: Medical Science News | Medical Research News | Healthcare News
Tags: Anesthetics, Brain, Depression, Healthcare, Medicine, Surgery, Trauma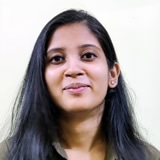 Written by
Suchandrima Bhowmik
Suchandrima has a Bachelor of Science (B.Sc.) degree in Microbiology and a Master of Science (M.Sc.) degree in Microbiology from the University of Calcutta, India. The study of health and diseases was always very important to her. In addition to Microbiology, she also gained extensive knowledge in Biochemistry, Immunology, Medical Microbiology, Metabolism, and Biotechnology as part of her master's degree.
Source: Read Full Article