In a recent article published in the journal BMJ Global Health, researchers analyze TikTok videos on mpox for their content, information quality, and engagement.
Study: Mpox (monkeypox) information on TikTok: analysis of quality and audience engagement, Image Credit: Dotted Yeti / Shutterstock.com
Background
Due to the vast popularity and reach of TikTok, a short video mobile platform, it has become an important public source of health information and emotional support during the mpox outbreak. Thus, assessing the quality of healthcare information being communicated on this app is imperative.
Users in the United States of America spend an average of 45.8 minutes each day watching TikTok videos on health-related information. For example, during the coronavirus disease 2019 (COVID-19) pandemic, physicians and public health departments also used TikTok to promote knowledge regarding COVID-19 and correct misinformation about this disease.
Ideally, public health agencies should develop other efficient health information-sharing systems. Moreover, they should spread awareness that seeking health information on social media could be risky.
Data suggests that over 70% of people who sought information from social media experienced impairments in their health status. Since people continue to use social media to learn about health-related information, evaluating the health-related content shared on all popular social media platforms is crucial. Low-quality information may misguide patients in their health decisions, thereby leading to a health crisis.
Previous studies have assessed the quality of the information in video content on COVID-19 and other diseases like Takotsubo syndrome and their engagement with the audience. Engagement analyses help acquire more views, likes, and comments on posted content.
This type of analysis for mpox is lacking, despite the recent outbreak and widespread use of social media to acquire clinical information for this contagious disease, especially on TikTok.
About the study
In the present study, researchers used a web crawler tool that employed hashtag-based searching to capture all videos uploaded on TikTok between January 1, 2022, and August 11, 2022. The search incorporated six content categories related to mpox disease in clinical practice.
TikTok videos were evaluated for content quality, particularly when discussing topics related to mpox disease features and treatment options. An instrument called DISCERN allowed the researchers to assess these videos and their information quality based on a prespecified criterion laid out by the Journal of the American Medical Association (JAMA).
The team also tracked and recorded the source of TikTok videos, their evaluation scores, and audience engagement metrics. The Kruskal-Wallis test was used for statistical analysis and a multiple linear regression model for factor-association evaluations.
Results
The researchers manually screened all 2,462 videos retrieved from an initial search, with the final analysis set consisting of 85 videos. Over 85% of these TikTok videos discussed risk factors for mpox disease; however, these videos reported only a third of content categories. Moreover, the overall quality of video content was poor.
TikTok content on mpox was mostly fragmented and unreliable, which implied it could have impacted public agencies' efforts to disseminate detailed and precise mpox information. A lack of scientific supervision when creating social media content was also evident.
The content scores of TikTok videos featuring doctors and researchers were higher. This highlights the role of these professionals in sharing health-related information on social media.
Overall, the video quality analysis results emphasized the urgent need to establish guidelines/instructions for video creators working on health information videos for social media. Health professionals should also be encouraged to make these types of videos to improve the accuracy of health information shared on social media apps like TikTok.
The multiple linear regression analysis showed that information about the quality of treatment choices and people in the video were standalone determinants of audience engagement. The DISCERN category also assessed audience engagement; however, videos addressing mpox management modalities mainly drove audience engagement.
Over 90% of TikTok videos created by health professionals engaged more people than over 28% of videos created by general users. Yet, the poor quality of such videos hindered the anticipated positive outcomes due to higher audience engagement.
Conclusions
The current study highlights the risks associated with seeking health-related information, especially mpox disease, on social media platforms like TikTok. Although some videos addressed specific aspects of mpox disease reliably, most videos had poor quality and biased content, potentially misleading viewers and preventing them from informed decision-making.
Overall, there is an urgent need for a more reliable and efficient health information-sharing system.
Journal reference:
Shi, A., El Haddad, J., Cai, P., et al. (2023). Mpox (monkeypox) information on TikTok: analysis of quality and audience engagement. BMJ Global Health 8. doi:10.1136/bmjgh-2022-011138
Posted in: Medical Science News | Medical Research News | Disease/Infection News
Tags: Coronavirus, Global Health, Healthcare, Mpox, Pandemic, Public Health, Syndrome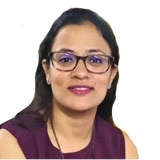 Written by
Neha Mathur
Neha is a digital marketing professional based in Gurugram, India. She has a Master's degree from the University of Rajasthan with a specialization in Biotechnology in 2008. She has experience in pre-clinical research as part of her research project in The Department of Toxicology at the prestigious Central Drug Research Institute (CDRI), Lucknow, India. She also holds a certification in C++ programming.
Source: Read Full Article