Primary care providers should treat obesity in children and adolescents aggressively ― including with medication and weight-loss surgery ― rather than rely on "watchful waiting" and hope the problem solves itself. That's the upshot of new guidelines from the American Academy of Pediatrics (AAP).
The authors of the guidelines also encourage primary care doctors to collaborate with other medical professionals to treat the comorbidities often linked to obesity, rather than take on the entire challenge themselves.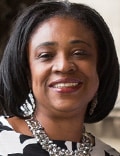 Dr Ihuoma Eneli
"It's impossible to treat obesity within the four walls of the clinic. That's one thing I have learned," Ihuoma Eneli, MD, associate director of the AAP Institute for Healthy Childhood Weight, told Medscape Medical News. For example, a primary care doctor could partner with a gastroenterologist when treating a child who has nonalcoholic fatty liver disease, added Eneli, a professor of pediatrics at the Ohio State University, in Columbus, who helped write the recommendations.
The new document updates 2007 recommendations from AAP about treating children and adolescents who are overweight or obese. The earlier statement focused on behavioral modification and healthy eating behaviors and paid less attention to weight-lowering medications or bariatric surgery for young people. That document did not offer specific advice to healthcare providers about how to address childhood overweight or obesity.
The 2023 guidelines recommend that pediatricians offer anyone aged 12 years and older with obesity ― defined as a body mass index (BMI) at the 95th percentile or higher ― the option of receiving weight-loss medications in addition to ongoing support for lifestyle modifications, such as exercising more and eating healthier foods.
The same approach holds for bariatric surgery once children reach age 13, and AAP stressed that no physician should ever stigmatize children or imply that they are to blame for their weight.
AAP did not receive any industry funding to develop the guidelines.
As children reach the threshold BMI levels, physicians should conduct complete physicals and order blood tests to get a fuller picture of the patients' health.
These are the first guidelines from AAP aimed at giving pediatricians and other primary care providers concrete guidance for managing overweight and obesity in younger patients.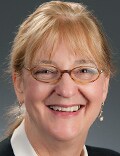 Dr Sandra Hassink
"Obesity is a complex, chronic disease, and that's a frame shift here," said Sandra S. Hassink, MD, leader of the guideline group and director of the AAP Institute for Healthy Childhood Weight.
Hassink compared obesity to asthma, another chronic disease that merits prompt attention and ongoing treatment. A physician would never let a child with asthma go untreated until their breathing problems are so severe that they turn blue, Hassink said; similarly, they should treat obesity in young people promptly and over time.
While some aspects of treating overweight and obesity are the same for children and adults, Hassink noted distinct differences. "Every child is embedded in a family and extended support structure," Hassink said, which means that any obesity management technique needs the buy-in and support of the child's family too.
A Comprehensive Approach
AAP's new advice reflects current understanding that excess weight or obesity in children is a result of biological and social factors, such as living in a food desert or experiencing the effects of structural racism.
The guidelines synthesize the results of hundreds of studies about the best way to treat excess weight in young people. If multiple studies were of high quality and all reached similar conclusions, they received an "A." Less robust but still informative studies rated a "B." In aggregate, the guideline about weight-lowering medication is based on "B" evidence that could shift with further research.
The authors recommend that clinicians calculate a child's BMI beginning at age 2 years, with particular attention to those at the 85th percentile or higher for their age and sex (which would be defined as overweight), at the 95th percentile or higher (obesity), or at the 120th percentile and higher (severe obesity). Clinicians also should monitor blood pressure and cholesterol in their patients with overweight or obesity, particularly once they reach age 10.
Starting at age 6, providers should interview patients and their families about what would motivate them to lose weight, then tailor interventions to those factors rather than just make a blanket declaration that weight loss is necessary. This step should be coupled with intensive support ― ideally, at least 26 hours of face-to-face support over the course of a year, although more is better ― about effective exercise and dietary habits that result in weight loss.
The intensive support model should remain in place throughout childhood and adolescence and should be coupled with referrals for weight-loss medications or bariatric surgeries as needed once children reach age 12 or 13. Those age cutoffs are based on current evidence as to when weight-loss medications or surgery becomes effective, Hassink said, and could be shifted to lower ages if that's what new evidence shows.
"Intensive health behavioral and lifestyle treatment is the base of all other treatment extensions," Eneli said.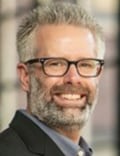 Dr Aaron Kelly
Young patients who needed weight-lowering medication used to have fewer options, according to Aaron S. Kelly, PhD, the Minnesota American Legion and Auxiliary Chair in Children's Health at the University of Minnesota, in Minneapolis.
No longer.
Kelly was not involved in drafting the guidelines but was the lead investigator for trials of liraglutide (Saxenda), which in 2020 received US Food and Drug Administration approval for treating obesity in adolescents. In 2022, the agency approved phentermine and topiramate extended-release capsules (Qsymia) for long-term weight management for patients aged 12 years and older, along with a once-weekly injection of semaglutide (Wegovy) patients in this age group. There are no weight-lowering medications for children younger than 12, Kelly said.
"Obesity is not a lifestyle problem. A lot of it is driven by the underlying biology," Kelly said. "Really, what these medicines do is make it easier for people to make the right lifestyle choices by pushing back against the biology."
For example, a drug can make people feel full for longer or disrupt chemical pathways that result in craving certain foods. Kelly emphasized that these drugs do not give license for people to eat as much as they want.
As for bariatric surgery, the new guidelines adhere closely to those in a 2019 AAP statement that bariatric surgery is safe and effective in pediatric settings. This is gratifying to Kirk W. Reichard, MD, MBA, a lead author of the 2019 article and director of the bariatric surgery program at Nemours Children's Health.
Even if the information isn't new as of 2023, Reichard said, AAP's imprimatur could cause some eligible families to consider bariatric surgery when they may not have done so before.
Eneli, Hassink, and Reichard reported no relevant financial conflicts of interest. Kelly has relationships with Boehringer Ingelheim, Eli Lilly, Novo Nordisk, and Vivus.
Pediatrics. Published online January 9, 2023. Full text
Marcus A. Banks, MA, is a journalist based in New York City who covers health news with a focus on new cancer research. His work appears in Medscape, Cancer Today, The Scientist, Gastroenterology & Endoscopy News, Slate, TCTMD, and Spectrum.
For more news, follow Medscape on Facebook, Twitter, Instagram, and YouTube.
Source: Read Full Article