In the past decade, tick-borne encephalitis (TBE) was identified to be an emerging infectious disease, particularly in Europe. This infection is caused by the TBE virus (TBEV), transmitted to humans through tick bites or rarely from consuming contaminated dairy products.
The majority of infections caused by the TBEV European subtype remain asymptomatic. However, some patients develop severe encephalitis with prolonged sequelae. Not much research is available related to TBEV infection during pregnancy. A new Emerging Infectious Diseases study reported a case of severe TBE infection in a pregnant woman, along with long-term sequelae.
The case report
A 34-year-old Berlin-based pregnant woman (20 weeks of gestation) was admitted to the emergency department of Strasbourg, France, in July 2020, due to meningismus associated with nystagmus. The patient was not vaccinated against TBE and could not recall tick bites or consumption of raw milk products.
Before the onset of symptoms, she traveled to the Black Forest (Germany), Provence (southeastern France), and Alsace (northeastern France) before returning to Berlin.
Disease progression
Several tests were conducted at admission, including reverse transcription PCR testing, magnetic resonance imaging (MRI), microbial culture analysis, and serological tests (day 0). All virologic molecular tests and bacterial culture reports turned out to be negative. MRI of the patient's brain was also not alarming. Additionally, the Lyme borreliosis serologic test was negative. Based on her recent travel history, clinicians tested for the West Nile virus, Zika virus, chikungunya virus, dengue virus, and Toscana virus, and all tests were negative. Biologic tests also eliminated the prevalence of autoimmune etiology.
Even though all the clinical tests on day 0 failed to detect any underlying illness, her condition deteriorated rapidly, and she was moved to the intensive care unit. Two days later, the patient was diagnosed with aseptic meningoencephalitis.
Immunology eBook
Compilation of the top interviews, articles, and news in the last year.
Download a free copy
Eventually, the TBEV serologic results were positive for IgM and negative for IgG on the third day of hospital admission. The woman rapidly developed severe hyperactive delirium, which led to sedation and intubation. Reverse transcription PCR testing of cerebrospinal fluid (CSF), obtained during the second lumbar puncture, revealed positive TBEV.
An MRI study indicated the marks of diffuse leptomeningitis with deep cerebral nuclei involvement. On day 7, the patient was no longer sedated and remained in a coma. Serological analysis revealed the presence of specific IgG. Hence, delayed development of the humoral immune response to TBEV was observed. This study did not explore the patient's cell-mediated immune response, which is essential for the clearance of TBEV infection.
At the beginning of August 2020, the patient was transferred to Charité Universitätsmedizin in Berlin. In this hospital, two subsequent MRIs performed in September and November 2020 revealed progression to deep cerebral nuclei, thalamic hemorrhagic transformation, and cerebral atrophy.
After 85 days of hospitalization, the patient was discharged to a neurologic rehabilitation center. During this time, she developed tetraparesis and polyradiculitis. Slow and minor clinical improvements were found after intensive rehabilitation.
Pregnancy outcome
Uterine ultrasounds performed during hospitalization revealed normal development of the fetus. The patient gave birth to a healthy boy by cesarean delivery at term. Previously, six cases of TBEV infection during pregnancy have been reported. Consistent with the present case study, all the previously reported six pregnancies proceeded normally despite severe maternal infection.
Two of these six cases were associated with premature birth and fetal or neonatal intracranial hemorrhage due to maternal infection. Importantly, unlike the Zika virus, vertical transmission was not reported for TBEV in humans. Transplacental transmission of this virus did not occur because of the barrier function of the placenta. In addition, the short time of TBEV viremia in natural infection did not support vertical transmission.
In the future, more research is required to elucidate the course of TBEV infection during pregnancy. The authors strongly recommend vaccination against TBE in disease-endemic areas.
Journal reference:
Velay A, Janssen-Langenstein R, Kremer S, Laugel E, Lutz M, Pierson AL, et al. Tick-borne encephalitis in pregnant woman and long-term sequelae. Emerg Infect Dis. 2023 Mar [ February 16th]. doi: https://doi.org/10.3201/eid2903.221328 https://wwwnc.cdc.gov/eid/article/29/3/22-1328_article
Posted in: Medical Science News | Medical Research News | Women's Health News | Disease/Infection News
Tags: Brain, Cell, Chikungunya, Coma, Delirium, Encephalitis, Hospital, Imaging, Immune Response, Infectious Diseases, Intensive Care, Magnetic Resonance Imaging, Placenta, Pregnancy, Premature Birth, Research, Transcription, Virus, West Nile Virus, Zika Virus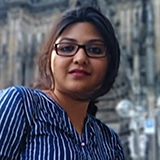 Written by
Dr. Priyom Bose
Priyom holds a Ph.D. in Plant Biology and Biotechnology from the University of Madras, India. She is an active researcher and an experienced science writer. Priyom has also co-authored several original research articles that have been published in reputed peer-reviewed journals. She is also an avid reader and an amateur photographer.
Source: Read Full Article