In a recent study published in the PLOS Pathogens journal, researchers from the University of Texas Health Science Center at San Antonio in the United States (US) explored the existing perspectives on the origination, resistance, and transmission of Candida auris, a human fungal pathogen.
Study: Perspective on the origin, resistance, and spread of the emerging human fungal pathogen Candida auris. Image Credit: Vikks / Shutterstock
Background
Candida auris is a major emerging pathogen originally isolated from a Japanese patient's ear canal in 2009. C. auris has become a "serious threat" within healthcare settings, according to the US Centers for Disease Control (CDC), and is currently on the World Health Organization's (WHO) list of fungal priority pathogens, defined as the "most wanted" crucial pathogen.
Numerous issues remain unexplored regarding the emergence, dissemination, and persistence of C. auris. Particularly puzzling is the unexpected, simultaneous, and independent global establishment of five C. auris clades in geographically distinct locations.
C. auris origination, emergence, and persistence
One hypothesis proposes that C. auris was not discovered until recently because traditional phenotypic typing procedures were not utilized. Correct detection of C. auris is essential for the proper control and treatment during outbreaks, but it has been a recurrent obstacle.
C. auris can be grown under identical circumstances as other Candida species, while single colonies can be collected after incubating for 24 hours at 30 to 35 degrees Celsius (c) on Sabouraud dextrose agar. However, C. auris' capacity to grow at temperatures as high as 42 C distinguishes it from the rest of the Candida species.
Recent descriptions of the "global warming emergence hypothesis" claim that an elevation in global warming has resulted in the simultaneous development of thermally resistant C. auris in many geographic regions. However, other factors, such as global human migration, high population densities, and poor hygiene, may have also accounted for the development of antifungal resistance and persistence in C. auris, even though the global warming hypothesis has received worldwide support.
C. auris molecular and genetic antifungal resistance determinants
C. auris is renowned for its tolerance to various antifungal treatments. According to the CDC, almost 30%, 90%, and 2% to 10% of all C. auris isolates have displayed resistance to the key antifungal medicines amphotericin B (AMB), fluconazole (FLU), and echinocandins, respectively.
Furthermore, almost 90% of all C. auris strains have displayed resistance to a minimum of one drug, 30% to 41% to two drugs, and 4% to all three antifungals. The extensive geographical range and genetic diversity of C. auris isolate belonging to distinct clades and contradictory virulence findings suggested that all clades must be researched in depth and that data from one clade could not necessarily be generalized to others.
Genetics & Genomics eBook
Compilation of the top interviews, articles, and news in the last year.
Download a free copy
Mutations observed in the ERG11 gene, which encodes for the azole target lanosterol 14-α-demethylase, have been primarily ascribed to azole resistance in C. auris. A higher ERG11 copy number, commonly reported in Clade III strains, may enhance these mutations' effects.
This data also implied that azole resistance mechanisms vary by clade. It has been demonstrated that elevated expression of complementarity-determining region 1 (CDR1), an adenosine triphosphate (ATP)-binding cassette (ABC)-transporter, significantly contributes to clinical resistance of C. auris to azoles. This occurs while enhancing multidrug resistance mutation 1 (MDR1) expression, which has been detected in FLU-resistant Clade III C. auris clinical strains.
C. auris during the COVID-19 pandemic
Coronavirus Disease 2019 (COVID-19) has aggravated multiple preexisting illnesses, resulting in a boost in fungal, bacterial, and viral coinfections and superinfections among hospitalized patients. As a result of high death rates, poor diagnostics, and growing antifungal resistance, fungal infections cause significant problems.
C. auris has caused outbreaks in COVID-19 intensive care units and hospitals worldwide. Over ten nations, including the United States, Mexico, Lebanon, Brazil, Italy, India, Spain, Iran, Turkey, Pakistan, Greece, Qatar, and Colombia, have documented C. auris infections associated with COVID-19.
The epidemic has made it difficult to swiftly detect and isolate C. auris-colonized patients due to overcrowded, under-resourced, and overstretched medical environments. Furthermore, the COVID-19 pandemic has created the ideal environment for C. auris epidemics in hospital intensive care units. As a result, the demand for more effective antifungal treatments has increased.
Treatment strategies against C. auris
Micafungin, an echinocandin medication, has been prescribed as the first-line treatment against C. auris infections among adults based on the prevalence of resistance profiles and existing research. Nevertheless, this treatment's expense and restricted availability in most nations are some significant problems. Also suggested as a first-line treatment for newborns and babies is amphotericin (AMB).
To facilitate effective C. auris infection treatment, innovative antifungals are required to combat the difficulties posed by resistance. Several newly developed antifungal drugs with potential therapeutic efficacy against C. auris are undergoing Phase II or III clinical studies. Also, ibrexafungerp is the first and most promising member of a unique class of glucan synthase inhibitors known as triterpenoids.
Conclusion
The study findings highlighted several prospective treatments for treating C. auris infections. Given the number of medicines presently in development and those under research, several of which could be used in conjunction with existing medications, the likelihood of effectively treating life-threatening C. auris infections in the future is anticipated to increase dramatically.
Journal reference:
Sharma, C. and Kadosh, D. (2023) "Perspective on the origin, resistance, and spread of the emerging human fungal pathogen Candida auris", PLOS Pathogens, 19(3), p. e1011190. doi: 10.1371/journal.ppat.1011190, DOI: https://doi.org/10.1371/journal.ppat.1011190, https://journals.plos.org/plospathogens/article?id=10.1371/journal.ppat.1011190
Posted in:
Tags: Adenosine, Adenosine Triphosphate, Antifungal, Candida, Candida Auris, Coronavirus, covid-19, Dextrose, Diagnostics, Drugs, Ear, Efficacy, Flu, Gene, Genetic, Healthcare, Hospital, Hygiene, Intensive Care, Mutation, Pandemic, Pathogen, Research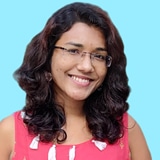 Written by
Bhavana Kunkalikar
Bhavana Kunkalikar is a medical writer based in Goa, India. Her academic background is in Pharmaceutical sciences and she holds a Bachelor's degree in Pharmacy. Her educational background allowed her to foster an interest in anatomical and physiological sciences. Her college project work based on 'The manifestations and causes of sickle cell anemia' formed the stepping stone to a life-long fascination with human pathophysiology.
Source: Read Full Article