What is Parkinson's disease and how is it treated?
The neurodegenerative disorder known as Parkinson's disease is characterized by the aggregation of clumps of the alpha-synuclein protein (known as Lewy bodies) throughout the brain, with cognitive deterioration worsening as the spread of protein clumps builds.
Image Credits: Kateryna Kon / Shutterstock.com
It is strongly believed that the failure of the body to remove these proteins is at the root of the disease. Scientists suggest that a build-up of proteins is responsible for the damage done to the area of the brain called the substantia nigra, resulting in a reduction of dopamine supply to the basal ganglia.
Currently, there is no known cure for Parkinson′s, a disease that causes significant cognitive and behavioral symptoms, including tremors, bradykinesia, rigidity, problems with balance, anosmia, nerve pain, dizziness, insomnia, dementia, and hallucinations. Current treatments focus on administering drugs that increase the levels of dopamine. However, as the disease progresses, the effectiveness of the drugs diminishes.
The development of more effective treatments for Parkinson's would, therefore, have a significant impact on those suffering from the disease, or those who will go on to develop it. Recently, antibodies have become a major focus of research into Parkinson's disease. Below we discuss how they are being used, and what advancements are being made.
The use of antibodies in Parkinson's research
Recent years have seen major advancements in the treatment of Alzheimer's disease following numerous studies into experimental immunotherapy that have yielded positive results. This has encouraged a boom in experimental immunotherapy research for Parkinson's disease.
Immunotherapy is a form of treatment that uses the body's immune system to address problems relating to diseases. While there are several ways to activate the immune system in immunotherapy, the use of antibodies is one way that has found much success in developing potential new treatments for Parkinson's.
Using antibodies to develop a vaccine for Parkinson's disease
Very recently, new studies have come to light that have looked into the possibility of developing a vaccine for Parkinson's based on activating the immune system to target and destroy the harmful alpha-synuclein protein that accumulates in the brains of Parkinson's sufferers.
Numerous teams have released papers into how a vaccine may be developed using the immunotherapy technique, but they all share the same basic plan, which is to induce the immune system response against the alpha-synuclein, resulting in antibodies being sent to engulf and destroy them.
Evidence from studies using antibodies in the development of Alzheimer's therapies inspired scientists to overcome a major barrier to effective immunotherapy in neurodegenerative disorders: that of getting the antibodies across the blood-brain barrier, as its permeability to antibodies is very low.
However, Alzheimer's studies have shown that Immunoglobulin G, the most common type of antibody, successfully traverses the blood-brain barrier using extracellular pathways. So, scientists were inspired to make use of the receptor-mediated transcytosis to develop effective immunotherapies for Parkinson's disease.
PD01A is perhaps the most successful of these experimental explorations thus far. Phase one of testing of the experimental vaccine found the synthetic alpha-synuclein-mimicking peptide to be successful at targeting alpha-synuclein without inducing serious adverse events or suspected unexpected serious adverse reactions.
Phase one included a small group who were studied over two years, phase two is now underway, intending to get the vaccine approved for clinical use, making it available to help modify the disease progression in Parkinson's disease patients. Research into developing immunotherapies against alpha-synuclein is currently a rapidly growing area of interest.
The anti-Parkin antibody and Parkinson's disease
Another major area of interest in the field of Parkinson's immunotherapies is developing the use of the anti-Parkin antibody against Parkinson's disease. More commonly known as PARK2, the anti-Parkin antibody has been studied closely in recent years, although the full mechanism of it remains elusive.
What we do know is that it is associated with the multiprotein E3 ubiquitin ligase complex, which is related to proteasomal degradation. Mutations on the PARK2 gene have been found to be linked with Parkinson's disease. Therefore, researchers have focused efforts on investigating the E3 ubiquitin ligase complex's impact on Parkinson's by using the anti-Parkin antibody.
Using this antibody, researchers have been able to identify the role of the E3 ubiquitin ligase complex in the death of dopaminergic neurons, which is characteristic of Parkinson's. These studies have also highlighted the relationship between the multiprotein complex and the formation of alpha-synuclein protein build-ups (Lewy bodies).
Finally, mutations in the anti-Parkin antibody have been linked to genes that are associated with Parkinson's disease. Furthermore, scientists have uncovered that oxidative stress may play an essential role in initiating these genetic mutations.
Overall, the study of antibodies has proven to be incredibly useful in deepening our knowledge of Parkinson's disease, of how it forms and progresses, and has opened up avenues to developing new and more effective treatments, and even potentially a cure.
Sources:
Brudek, T., Winge, K., Folke, J., Christensen, S., Fog, K., Pakkenberg, B. and Pedersen, L. (2017). Autoimmune antibody decline in Parkinson's disease and Multiple System Atrophy; a step towards immunotherapeutic strategies. Molecular Neurodegeneration, 12(1). https://www.ncbi.nlm.nih.gov/pmc/articles/PMC5463400/#!po=71.2500
George, S. and Brundin, P. (2015). Immunotherapy in Parkinson's Disease: Micromanaging Alpha-Synuclein Aggregation. Journal of Parkinson's Disease, 5(3), pp.413-424. https://www.ncbi.nlm.nih.gov/pmc/articles/PMC4923719/
Scott, K., Kouli, A., Yeoh, S., Clatworthy, M. and Williams-Gray, C. (2018). A Systematic Review and Meta-Analysis of Alpha Synuclein Auto-Antibodies in Parkinson's Disease. Frontiers in Neurology, 9. https://www.ncbi.nlm.nih.gov/pmc/articles/PMC6176114/
Further Reading
All Antibodies Content
VHH Antibodies (Nanobodies) Advantages and Limitations
Antibody Selection using DNA Origami Scaffolds
Uses of Histone Deacetylase (HDAC) Antibodies in Research
How to Choose an Antibody Specific to Application
More…
Last Updated: Mar 9, 2020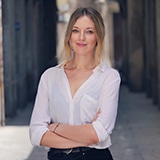 Written by
Sarah Moore
After studying Psychology and then Neuroscience, Sarah quickly found her enjoyment for researching and writing research papers; turning to a passion to connect ideas with people through writing.
Source: Read Full Article