Neurodegenerative diseases
Schizophrenia
Depression and anxiety
Conclusion
References
Further reading
---
The COVID-19 pandemic highlighted the global burden of mental health disorders. In the US, rates of anxiety, depression, and substance use disorder have all risen following the pandemic. The need to prioritize mental health is more obvious than ever, and large and small companies have responded by accelerating innovation in this area.
The growing field of biotechnology is one of the most important driving forces in developing novel treatments for mental health disorders. While breakthroughs in the biotechnology industry over the past two decades have rarely focussed on mental illness, times are changing. The biotechnology market, which was valued at $1.37 trillion in 2022 and is expected to grow at a CAGR of 13.96% from 2023 until 2030, is poised to fill the gap where the largest pharmaceutical companies have tended to drop their efforts in developing treatments for mental health conditions.
Now, biotechnology companies are beginning to focus their efforts on research that may develop novel and effective therapies for well-known disorders such as anxiety and depression and less-common disorders, including schizophrenia and psychosis.
While drugs developed to treat mental health illnesses have a statistically lower chance of progressing from clinical trials to approval, biotechnology companies have not been put off. According to a recent report by the Pharmaceutical Research and Manufacturers of America (PhRMA), 163 medicines targeting mental illness are currently in the clinic or awaiting FDA review. Biotech companies are poised to make a difference in this sector, with many existing to tackle mental health illnesses.
Neurodegenerative diseases
Alzheimer's disease, a progressive neurodegenerative disease for which there is currently no cure, has been a recent focus for pharmaceutical companies across the globe. There is an urgent need for effective therapeutic options that can slow the progression of the disease, known as disease-modifying drugs, as current treatments are mostly limited to those that only offer symptomatic relief.
In 2021, the FDA approved aducanumab (brand name: Aduhelm) for the treatment of Alzheimer's disease. The drug doesn't aim to tackle symptoms, rather, it targets what is believed by many experts to be the underlying cause of Alzheimer's. Swiss biotech company Neurimmune originally developed the drug, a high-affinity, fully human IgG1 monoclonal antibody, which was then developed by Biogen and Eisai to reduce levels of amyloid beta in the brain. Clinical trials have shown that the drug can slow down disease progression, meaning that it is a disease-modifying drug.
Schizophrenia
In August 2022, Karuna reported positive results from its phase 3 EMERGENT-2 trial for KarXT as a therapy for schizophrenia. In March 2023, a late-stage readout from the EMERGENT-3 trial demonstrated an 8.4-point greater reduction on positive and negative syndrome scale in adults with schizophrenia taking KarXT compared with a placebo. The study also demonstrated a 3.5-point greater reduction in "positive" symptoms of schizophrenia, such as hallucinations or delusions, in the experimental group versus placebo.
The results have led to KarTX being seen as a potential game-changer. It is the first drug acting on a novel mechanism to treat schizophrenia for over 50 years. The drug belongs to Karuna Therapeutics, a biotech company based in Boston, MA. It was launched by biotech firm PureTech following the acquisition of a shelved Eli Lilly drug called xanomeline, which was later adapted into KarXT.
Depression and anxiety
While atai Life Sciences have only been active in the mental health space since 2018, the company specializing in biotechnology research is currently working on developing more than ten compounds as therapeutical treatments for a range of mental health issues, including depression, anxiety, addiction, and more.
Breakthrough Economy: How Biotech is Transforming Mental Health and Neurological Disorders
Many of the compounds under investigation by atai Life Sciences are psychedelic drugs; however, it also recently acquired the majority stake in Psyber, a digital therapeutics firm, allowing them to launch its own digital platform.
The company aims to integrate the flexibility and power of technology to meet the unmet needs of patients with mental health illnesses and use digital biomarkers to make treatments more effective and individualized.
Two biotechnology companies, Biogen Inc and Sage Therapeutics, both based in Boston, MA., have teamed up to develop zuranolone for the treatment of major depressive disorder (MDD) and postpartum depression (PPD), the latter of which has never had a fast-acting treatment approved by the FDA. In February, 2023, it was announced that the FDA was evaluating the drug for these two indications. If approved, zuranolone could offer a meaningful new treatment option for mental health problems that desperately need new, effective options.
Conclusion
Millions of people worldwide stand to benefit from new treatments, and in recent years, it is increasingly likely that these solutions will come from biotechnology firms.
References
Aducanumab Approved for Treatment of Alzheimer's Disease [Online]. Alzheimer's Association. Available at: https://www.alz.org/alzheimers-dementia/treatments/aducanumab#:~:text=Aducanumab%20(Aduhelm%E2%84%A2)%20has%20received,and%20Drug%20Administration%20(FDA) (Accessed on May 2023)
Biogen and Sage Therapeutics Announce FDA Accepts Filing of New Drug Application and Grants Priority Review of Zuranolone in the Treatment of Major Depressive Disorder and Postpartum Depression [Online]. Biogen. Available at: https://investors.biogen.com/news-releases/news-release-details/biogen-and-sage-therapeutics-announce-fda-accepts-filing-new (Accessed on May 2023)
Gabrielle Masson. (2023). Biotech pipeline hosts 163 potential meds for mental illness, with depression dominating: PhRMA [Online]. Fierce Biotech. Available at: https://www.fiercebiotech.com/biotech/biotech-pipeline-hosts-163-potential-meds-mental-illness-depression-treatments-making (Accessed on May 2023)
James Waldron. (2023). Karuna continues to build hype for schizophrenia drug with phase 3 data drop but investors not convinced [Online]. Fierce Biotech. Available at: https://www.fiercebiotech.com/biotech/karuna-continues-build-hype-schizophrenia-drug-phase-3-data-ahead-us-filing (Accessed on May 2023)
Further Reading
All Mental Health Content
World mental health support and the effect of stigma and discrimination
A Guide to Coping with Change
Managing and Reducing Stress
Analyzing the Stigma Surrounding Mental Health
More…
Last Updated: Jun 5, 2023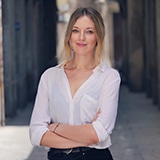 Written by
Sarah Moore
After studying Psychology and then Neuroscience, Sarah quickly found her enjoyment for researching and writing research papers; turning to a passion to connect ideas with people through writing.
Source: Read Full Article