Social media use can feel akin to riding a rollercoaster. We may go from receiving likes to negative criticism in a short space of time and this can affect our mood accordingly. Social media can rob us of precious time, kill our attention span. In a worst-case scenario, it may impact our ability to follow through with our day-to-day responsibilities.
On the other hand, humans are social creatures and connection is implicit to our mental health and well-being. Social media helps us to feel connected and to find our niche through building a community of like-minded friends, people who are like us and with whom we have things in common. The positives and the negatives of social media use in connection with our mental health has been a source of debate. This article looks at both sides of the debate.
Image Credit: RoBird/Shutterstock.com
The dangers of social media for mental health
Mindlessly sitting and scrolling through social media is something many of us do when we have some spare minutes or even hours. The average American for example spends around 10 hours a day in front of a screen ––so plenty of opportunities then for mindless scrolling. But there are some insidious consequences associated with doing so. For example, America is facing a mental health crisis and mental health professionals are working to see how the use of social media fits into this epidemic. The problem is a global one.
Research has shown that social media can be damaging to our mental health for the following reasons:
It's addictive; Whether or not we can get addicted to social media is a matter of debate, but a growing body of research suggests this is something to be aware of. Not only that but its use could be linked to substance use disorders and other kinds of addictive behaviors
It leads to more negative feelings than it does positive ones; Social media use has been linked to greater feelings of social isolation, in addition to the range of negative feelings discussed in this article
It can lead to difficulties with sleeping; For some people scrolling through social media at bedtime disrupts sleeping patterns
Comparing ourselves to others is detrimental to our well-being; Social media can lead to a feeling of envy (for more on this see below)
It leads to jealousy and can set up a vicious cycle of one-upmanship; People post images of a perfect life, a version of their best selves but its hard to keep this in mind when scrolling and comparing to others
More friends does not mean more social; More friends on Facebook does not mean a better social life in real life. Rather counterintuitively, social media use can be a lonely experience.
The delusion of thinking social media will help when it won't; We keep coming back for more even after we've identified it is making us feel worse and not better
Feeling overwhelmed; Supporting others online can be very rewarding but could also become stressful and overwhelming and affect your mental health
Logging on to our socials even when feeling good about ourselves can lead to negative feelings and emotions ––to feeling more sad, anxious, annoyed, grumpy, and irritable than we did beforehand. Social scientists and psychologists have learned that social media can trigger what they've called 'compare and despair' feelings of envy, guilt, shame, and low self-worth. The alarming upshot of their findings is that social media can worsen many health disorders.
Are you addicted to social media?
Children, adolescents, and social media
The problems of social media users are not just confined to adults. They apply to teenagers who at times may spend large amounts of time glued to their screens and children, including those of primary school age, and this despite the fact social media platforms require users to be age 13 to create an account. The rule can be bypassed by a simple change of date of birth when setting up a new account.
The American Academy of Pediatrics has warned of the potentially deleterious effects of social media for young people, pointing to the dangers of cyberbullying and "Facebook depression."
The positives of social media for mental health
Human beings are social creatures and lack of social connection can be detrimental to well-being. Through being socially connected to others we can relieve feelings of stress, anxiety, and sadness. A lack of social connection can present serious risks to mental health and well-being.
One of the best things about social media is the prospect it offers us to be able to find our tribe or network of peer support. It could be our family, friends, a gardening club, or a book club. Rather ironically given the problems highlighted here one of the more beneficial aspects of online communities has been that of connecting, opening up, and sharing our stories about mental health issues. Social media can go a long way toward promoting belongingness.
What can be done to combat the challenges?
It is not necessarily social media itself that is the problem but rather how it's used. It's possible to educate oneself about the importance of developing what Durlofsky (2021) has called social-media literacy ––defined as an ability to deploy critical thinking as we process the knowledge and beliefs that arise from our use of social media. This allows us to be realistic about the information we absorb from social media and to be realistic about it.
These skills are like those used in cognitive behavioral therapy (CBT) and dialectical behavioral therapy (DBT). The development and deployment of such skills may help people to use social media in life-enhancing ways, in this way we can better curb the potentially less palatable emotions and feelings that can also, unfortunately, be a consequence of its consumption.
References:
Durlofsky, P. (2021) Logged in and stressed out: how social media is affecting your mental health and what you can do about it (Rowman & Littlefield Publishers).
ISBN-10: 1538126672
Karim, F. et al. (2020) Social media use and its connection to mental health: a systematic review. Cureus. DOI 10.7759/cureus.8627
Mind (2018) Online Mental Health. Online: https://www.mind.org.uk/information-support/tips-for-everyday-living/online-mental-health/about-online-mental-health/
Walton, A. (2017) 6 Ways Social Media Affects Our Mental Health. Forbes. Online:
https://www.forbes.com/sites/alicegwalton/2017/06/30/a-run-down-of-social-medias-effects-on-our-mental-health/?sh=5ffdeb1e2e5a
Further Reading
All Mental Health Content
World mental health support and the effect of stigma and discrimination
A Guide to Coping with Change
Managing and Reducing Stress
Analyzing the Stigma Surrounding Mental Health
More…
Last Updated: Dec 7, 2021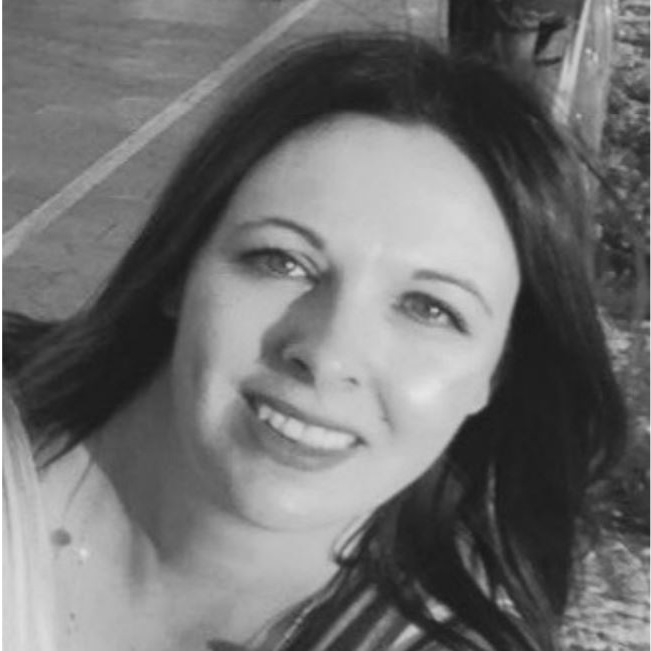 Written by
Dr. Nicola Williams
I'm currently working as a post-doctoral fellow in the History of Science at the Leeds and Humanities Research Institute (LAHRI), at the University of Leeds. Broadly speaking my research area falls within the remit of the history of biology and history of technology in the twentieth century. More specifically I have specialist knowledge in the areas of electron microscopy and cellular and molecular biology, women in science and visual culture.
Source: Read Full Article