Introduction
What is influenza?
Influenza vaccination
Who should get the influenza vaccine?
Who should not get the influenza vaccine?
Who should not get the nasal spray influenza vaccine?
Can influenza vaccines cause respiratory illness?
Influenza vaccination during COVID-19 pandemic
References
Further reading
---
Influenza is a respiratory illness caused by influenza viruses. The infection can cause serious complications in young children, elderly people, and those with pre-existing health conditions. The best possible way to avoid complications is getting influenza vaccines annually. During the ongoing coronavirus disease 2019 (COVID-19) pandemic, getting an influenza vaccine is particularly important to reduce the risk of co-infection and the pressure on healthcare systems.
What is influenza?
Influenza is an infectious respiratory infection caused by influenza viruses (types A and B). The primary affected areas are the nose, throat, and occasionally lungs. Although most remain mild, influenza infections can sometimes progress to severe complications, hospitalization, and even death.
According to the World Health Organization (WHO) report, about 3 to 5 million people develop severe influenza and about 290,000 to 650,000 people die from it every year globally. The risk is particularly higher for older adults, children, and people with comorbidities. The most common symptoms are fever, chills, cough, sore throat, headaches, body aches, runny nose, and fatigue. In children, influenza infection can cause diarrhea and vomiting.
Similar to other respiratory viruses like severe acute respiratory syndrome coronavirus 2 (SARS-CoV-2), influenza viruses transmit from person-to-person via respiratory droplets that are generated during coughing, sneezing, or even talking. In some rare cases, viral transmission occurs through infected surfaces.
Influenza vaccination
The best possible way to get protected against influenza is vaccination. Influenza vaccines are generally offered as injectable (flu shots) or as nasal spray. Three types of vaccines have primarily been developed for the flu season, including two flu shots (inactivated and recombinant influenza vaccines) and a nasal spray (live attenuated influenza vaccine). The ideal time for getting a flu vaccine is between September and October every year. Because of the rapidly evolving nature of influenza viruses, it is important to get flu vaccines annually. This helps prime the immune system to develop antibodies against emerging viral variants.
Who should get the influenza vaccine?
Different flu vaccines are available for different age groups. For young children aged 6 months and above, the standard-dose inactivated vaccines are recommended. For adults aged 18 years and above, recombinant vaccines are recommended. For older adults aged 65 years and above, adjuvanted and high-dose inactivated vaccines are recommended. The vaccination is particularly important for at-risk individuals, including pregnant women and people with weakened immune system.
People with chronic diseases, including cancer, cardiopulmonary illness, neurological disorders, diabetes, obesity, cystic fibrosis, kidney or liver disease, and HIV infection, are recommended to get the vaccine.
Young children (age range: 6 months – 8 years) who are getting influenza vaccine for the first time should be immunized with two vaccine doses given at an interval of at least 4 weeks. Afterward, they may receive a single dose annually.
Who should not get the influenza vaccine?
Children younger than 6 months do not need a flu vaccination. The vaccination is also not recommended for people who have severe allergies to any of the components of flu vaccines, including gelatin, antibiotics, or other ingredients. Similarly, people who had previously developed severe allergies following a flu shot should not get another shot.
People with egg allergy and those who had ever developed Guillain-Barré Syndrome (a rare paralyzing disease) should talk to their doctors before vaccination.
Who should not get the nasal spray influenza vaccine?
Nasal spray flu vaccines are available for individuals aged between 2 and 49 years. Children younger than 2 years and adults older than 50 years should not receive a nasal spray vaccine. In addition, people with severe allergies, immunocompromised patients, children (2 – 17 years) receiving aspirin- or salicylate-containing medicines, children (2 – 4 years) with asthma, pregnant women, people with cerebrospinal fluid leakage, and people with cochlear implants should not get a nasal spray vaccine.
People who have recently taken antiviral medicines for influenza should not receive nasal spray flu vaccination.
Read Next: Influenza Immunization
Can influenza vaccines cause respiratory illness?
Influenza vaccines do not cause influenza or other respiratory illnesses. The vaccines do not increase the risk of COVID-19. However, in some cases, influenza vaccines can cause fever and muscle aches for a couple of days. These are the side-effects of vaccination due to production of protective antibodies.
Influenza vaccines take around two weeks to provide full protection. Any exposure to influenza viruses within this time frame may cause influenza despite vaccination.
Influenza vaccination during COVID-19 pandemic
According to the Centers for Disease Control and Prevention (CDC), USA, seasonal spread of influenza viruses has caused 38 million infections, 400,000 hospitalizations, and 22,000 deaths during 2019 – 2020. During the same period, flu vaccines have prevented 7 million infections, 105,000 hospitalizations, and 6,300 deaths in the US.
Getting a flu vaccine is particularly important during the pandemic as both SARS-CoV-2 and influenza viruses are expected to co-circulate during the flu season. Thus, developing immunity against influenza through vaccination will reduce the possibility of a doctor's visit, which in turn will reduce the risk of acquiring SARS-CoV-2 infection. In addition, it will help reduce the burden on healthcare systems and preserve medical resources for critically ill patients, including COVID-19 patients.
References
Who Should and Who Should NOT Get a Flu Vaccine. 2021. Centers for Disease Control and Prevention. Available at: https://www.cdc.gov/flu/prevent/whoshouldvax.htm#anchor_1555704832
Flu shot: Your best bet for avoiding influenza. 2021. Mayo Clinic. Available at: https://www.mayoclinic.org/diseases-conditions/flu/in-depth/flu-shots/art-20048000
Influenza (seasonal). 2018. World Health Organization. Available at: https://www.who.int/news-room/fact-sheets/detail/influenza-(seasonal)
It's a Good Time to Get Your Flu Vaccine. 2021. US Food and Drug Administration. Available at: https://www.fda.gov/consumers/consumer-updates/its-good-time-get-your-flu-vaccine
Further Reading
All Influenza Content
Influenza – What is Influenza?
Types of Influenza
Influenza Immunization
Influenza Epidemiology
More…
Last Updated: May 30, 2022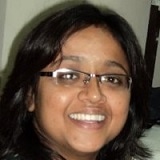 Written by
Dr. Sanchari Sinha Dutta
Dr. Sanchari Sinha Dutta is a science communicator who believes in spreading the power of science in every corner of the world. She has a Bachelor of Science (B.Sc.) degree and a Master's of Science (M.Sc.) in biology and human physiology. Following her Master's degree, Sanchari went on to study a Ph.D. in human physiology. She has authored more than 10 original research articles, all of which have been published in world renowned international journals.
Source: Read Full Article